A Isabel já começou o seu projeto de SVE em Salónica, Grécia, aqui estão algumas das suas palavras sobre os primeiros dias desta experiência:
"Em 5 dias, a palavra «Salónica» foi substituída por «Thessaloniki» e o português deixou, praticamente, de fazer parte dos meus dias. Estou a 3070 quilómetros de casa… longe da minha cultura, da minha língua, das minhas pessoas… mas estou a ganhar.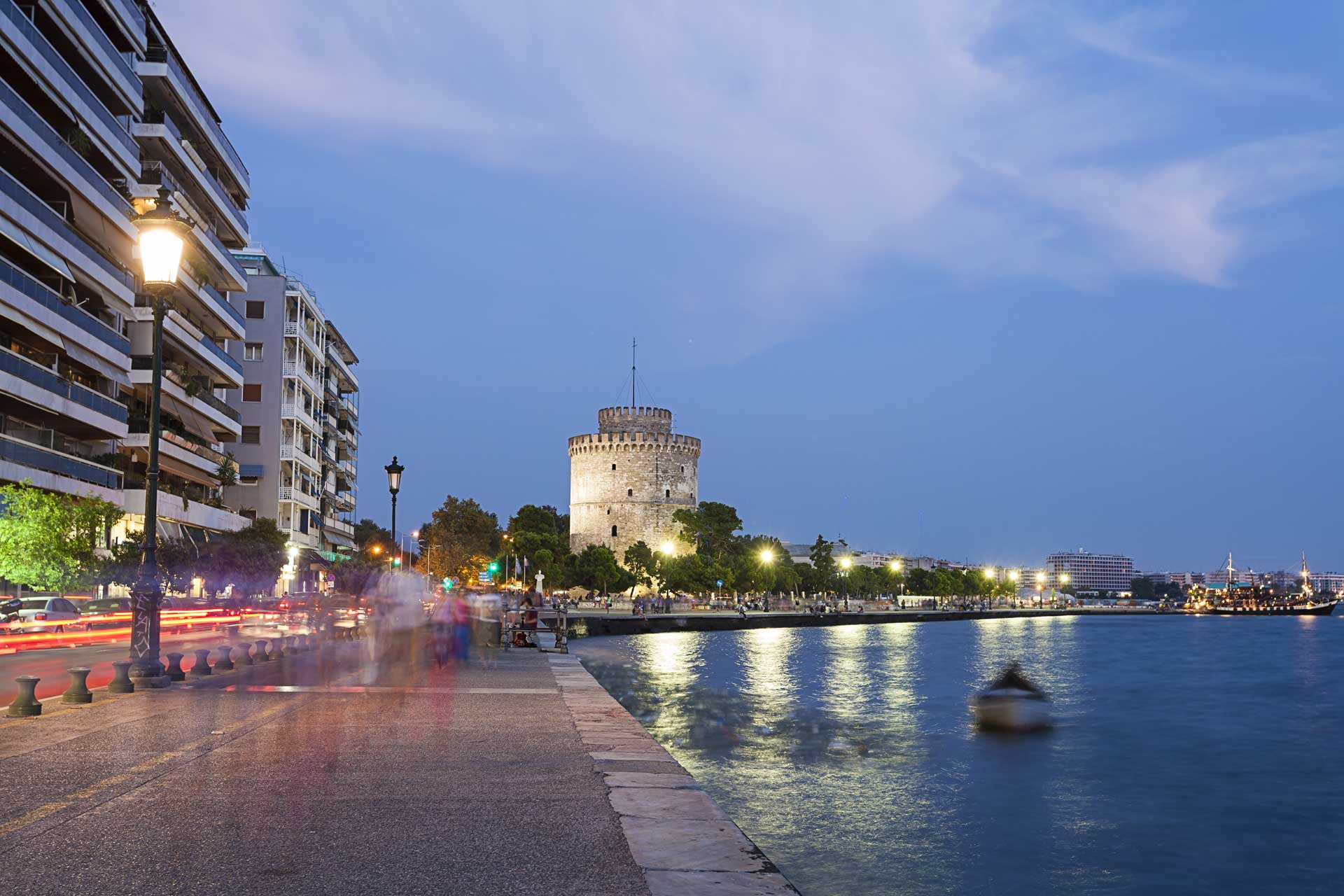 Aqui, em Thessaloniki, tenho muitas culturas, muitas línguas, muitas pessoas. Tenho um propósito. Aqui, em Thessaloniki, tenho Turquia, tenho França, tenho Itália, tenho Bélgica, tenho Inglaterra, tenho Portugal. Aqui, em Thessaloniki, tenho um mar que muda de cor diariamente, tenho um céu que passa do azul ao cinzento em meia hora, tenho a fotografia, a escrita, a literatura e o cinema. Aqui, em Thessaloniki, tenho a novidade, tenho projetos, tenho viagens. Aqui há sempre música, alegria, revolta, discussão e amor. Há sempre atividade. Há sempre conversa. Há sempre interesse. Há sempre alguém.
Antes da minha partida, ou da minha chegada, tudo me era difícil de imaginar. Vivi um mês na descrença, na insensibilidade, na névoa. Mas agora, 5 dias depois, não me custa, nem um bocadinho, imaginar os próximos 6 meses. Tudo me é familiar, apesar dos 3070 quilómetros. Sei o que ficou, sei o que tenho, estou a descobrir ao que vou." - Isabel Tootill
[English]
"In only five days, the word «Salónica» was replaced by the word «Thessaloniki», and the Portuguese language stopped take part in my days, anymore. I am 3070 kilometres away from home… far away from my culture, my language, my people… but I am gaining.
Here, in Thessaloniki, I have a lot of cultures, a lot of languages, a lot of people. I have a purpose. Here, in Thessalonki, I have Turkey, France, Italy, Belgium, England, Portugal. Here, in Thessaloniki, I have a sea that changes its colour daily, I have a sky that goes from blue to gray in half an hour, I have photography, writing, literature and cinema. Here, in Thessaloniki, I have novelty, I have projects, I have trips. Here there is always music, joy, uprising and love. There is always activity. There is always conversation. There is always interest. There is always someone.
Before I left, or before I arrived, everything was hard to imagine. I lived one month in disbelief, insensibility and mist. But now, 5 days later, it is not hard for me to imagine what the next 6 months will be like. Everything looks familiar to me, despite the 3070 kilometres. I know what I left, I know what I have, I am finding out what I am going for." - Isabel Tootill